Back
How Infor Increased the Viewability of Ad Units by 63%
Challenge
INFOR PL S.A., a leading provider of professional legal and economic information in Poland, sought to enhance the visibility and prominence of its offerings across its website.
Solution
In response to that challenge, we introduced Viewability Tools, including a unique Smart Lazy Loader feature. The technology initially used a machine learning model to predict user scrolling behavior. Then, it rendered ads within the forecasted scroll length and lazy loaded those below it. The process enables ads to be longer in a viewport, therefore their viewability and eCPM increase. This innovative solution was integrated through the Yieldbird Platform, streamlining the implementation process and minimizing Infor's active participation. Once the code was in place, Yieldbird took charge of the optimization and monitoring, guaranteeing seamless and highly efficient management.
Impact
The influence of Smart Lazy Loader on Infor's website outcomes proved to be substantial. Not only did it drive a notable surge in earnings, but more importantly, it delivered a remarkable enhancement in ad units viewability, perfectly aligning with Infor's core objectives. When paired with our previously deployed Price Genius, an AI-powered price optimization tool, Smart Lazy Loader created a powerful combination that increased the value of advertising space.
Results
The strategic implementation of Smart Lazy Loader at Infor yielded remarkable results, with a quarterly boost in viewability ranging from an impressive 59% to 67%. Moreover, their overall earnings experienced a substantial uptick of around 50% YoY. This achievement met the project's objectives and liberated valuable time and resources for the client to allocate toward other pressing matters.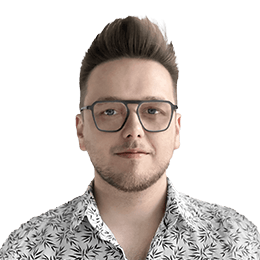 Bartłomiej Oprządek
Regional Growth Director
Increase the programmatic revenue without affecting User Experience
Try all the possibilities of Yieldbird Platform