Back
How Infor generated 25% of its revenue with Programmatic Guaranteed campaigns?
25%
Average share of programmatic guaranteed revenues in total programmatic revenues
4%
Average share of traffic allocated to PG in total impressions (low traffic generated a large share of revenues!)
46%
Increase in overall programmatic RPM since the project launch
Challenge
In the case of Publishers who have to date implemented guaranteed campaigns (mainly sponsorship Cost Per Day campaigns / Flat Fee model) only within a traditional sales channel, such as direct campaigns, the implementation of the campaign in Programmatic Guaranteed represented a big challenge; mainly due to: 1. Ensuring an appropriate pricing policy within Programmatic Guaranteed – traditional activities differ from Programmatic only as a sales channel / method, but we constantly carry out campaigns on the same inventory. So in many cases, activities in the Programmatic are priced several times higher than they should be. At the end of the day, these are activities that are already burdened with technological costs related to SSP and DSP platforms. 2. Guarantees of space availability – it is necessary to ensure the proper management of the Publisher's inventory and to control all planned and implemented campaigns in Direct vs Programmatic Guaranteed. 3. Advertisers' approach to Programmatic Guaranteed – if to date sponsorship CPD campaigns have brought the expected results and more, it is often a big challenge to convince the Client of the benefits offered by Programmatic Guaranteed.
Solution
One of the solutions to the challenge was to initiate the sale of the Programmatic Guaranteed deals on the Publisher's best inventory. The process required our Yieldbird AdOps team to make the necessary adjustments and enhancements to the technological setup in order to be able to start displaying the creation of the screening format which is popular on the Polish market (horizontal banner + wallpaper on both sides of the content). This format is very common in Direct sales, but on the Programmatic market it is only available in the form of Programmatic Guaranteed deals; when servicing the creation is supported by the Publisher (when the Publisher is responsible for the servicing of the creation). This unique value provided in the form of such campaigns can be discounted at a higher rate, which can be further increased due to the possibility of selling Programmatic Guaranteed deals in the CPD model (Cost Per Day) in the sponsorship priority (100% of available page views).
Client's opinion
Working together with Yieldbird has made it easier for our company to map and evaluate new monetization channels. Yieldbird is a partner who collects and tests market updates and developments, thanks to which we have valuable takeaways and specific feedback: we always know whether a solution will work for us or not. Importantly, the final decision is always up to us, so we always have control over the website's monetization strategy. We are moving forward with confidence, knowing that Yieldbird is delivering recommendations about what can bring us extra demand.
Robert Głodek
Deputy Director of Online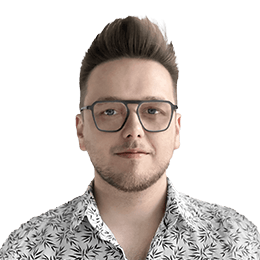 Bartłomiej Oprządek
Regional Growth Director
Increase the programmatic revenue without affecting User Experience
Try all the possibilities of Yieldbird Platform