Back

How Gazeta.pl Increased Revenue by 3% in the First 6 Months Using Unfilled Recovery
Challenge
Gazeta.pl is one of the largest news portals in Poland, offering a wide array of services related to the world of business, culture, and finance. Seeking to optimize its revenue potential, Gazeta embarked on a mission to monetize unsold advertising inventory within its initial auctions. In response to this challenge, our team proposed the implementation of Unfilled Recovery, a highly effective solution designed to give a second chance to unsold ad impressions. This strategic move not only revitalized the potential of these unsold impressions but also significantly improved the overall efficiency of the auction process, ultimately increasing the number of ads successfully delivered to the publisher.
Solution
Unfilled Recovery proved to be a valuable tool for generating incremental revenue from unsold impressions through automated management. Leveraging its seamless integration capabilities with the existing setup and selected AdUnits via the MCM connection, this solution effectively repurposes ad inventory that initially went unsold in the initial auction, giving it a second chance for resale.
Impact
Our implemented solution provided the publisher with the means to effortlessly generate additional uplift from unsold impressions, requiring minimal involvement. The introduction of Unfilled Recovery seamlessly integrated into their operations without any adverse effects. It maintained the page load time and had no discernible impact on the user experience, ensuring a smooth and unobtrusive implementation.
Results
Our efforts yielded significant outcomes, including a notable 3% boost in revenue, a substantial 22% increase in ad requests, and a 7% enhancement in fill rate. These achievements were facilitated by the seamless integration of our new product, allowing the publisher to monitor and track the resulting improvements transparently and effectively.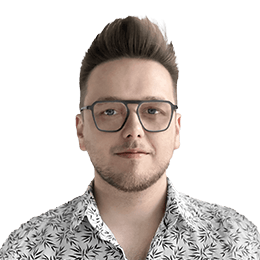 Bartłomiej Oprządek
Regional Growth Director
Increase the programmatic revenue without affecting User Experience
Try all the possibilities of Yieldbird Platform