Back
How Madwire Increased Its Total Revenue by 10% With Yieldbird Platform
Challenge
Madwire, an agency supporting various websites, including zoznam.sk, cas.sk, and ta3.com, faced the challenge of increasing earnings and reducing the involvement of developers in future implementations. They needed a solution to streamline the implementation process and allow developers to focus on other important tasks.
Solution
Implementing the Yieldbird Platform proved to be the ideal solution for Madwire. By integrating the platform's code into the websites, they could transfer the implementation process to Yieldbird, significantly reducing the workload for developers. The Yieldbird Platform enabled the seamless implementation of Refresher (Revive) and Unfilled Recovery (Fill Rate Booster) products without the client's direct involvement, leading to incremental revenue growth in their programmatic advertising.
Impact
The implementation of the Yieldbird Platform had a significant impact on Madwire's operations. It allowed developers to allocate their time and resources more efficiently, securing the client's programmatic environment. The quick implementation of Refresher increased the number of displayed ads on the websites, enhancing their overall value. Additionally, Unfilled Recovery enabled the monetization of unsold impressions, maximizing revenue opportunities.
Results
The results of implementing the Yieldbird Platform were impressive. By relieving the client's developers and expediting the implementation and troubleshooting processes for new solutions, Madwire saved valuable time and resources. With the additional opportunities to sell advertising space through Refresher and Unfilled Recovery, they achieved a 10% increase in total earnings in March.
Client's opinion
We've been with working with Yieldbird for 6 years now. Thanks to them, these years were the most profitable ones for our publishers in their history. Always open for discussion, highly skilled professionals ready to listen, trying to help no matter what… that's how I see Yieldbird. Keep it up!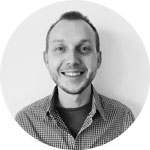 František Kosír
Senior Yield Management Specialist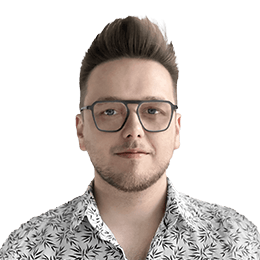 Bartłomiej Oprządek
Regional Growth Director
Increase the programmatic revenue without affecting User Experience
Try all the possibilities of Yieldbird Platform