Back
How Realmadryt.pl increased its revenue of 82% with price adjustments and ad stack improvement
Challenge
Due to the absence of a mobile or responsive version and its relatively narrow demand structure, website advertising revenue was failing to reflect the potential that inventory offers. Considering that the Realmadryt.pl team had always wanted to focus on the creation of a new site version; and then to deliver high-quality content, they decided to outsource Programmatic Management. Yieldbird's vast PMP management and pricing experience was the main reason why Realmadryt.pl bet on us.
Solution
Considering that open market prices were not reflecting inventory quality, we began with an adjustment of the floor prices to meet competitive levels, which brought Publisher improvements in terms of eCPM levels. As a next step, we introduced additional demand sources to increase auction pressure and provide higher coverage for the remnant inventory. Last but not least, we looked to improve ad unit quality by implementing additional technical solutions, which allowed us to achieve even higher prices from buyers.
Client's opinion
Considering we were looking to focus on content creation and UX improvement, the decision to outsource our Programmatic management was something natural. After almost 2 years of cooperation, we are very satisfied with the choice of Yieldbird as our Programmatic partner. Yieldbird has helped us to not only significantly build revenues, but also has proven crucial in its support with issues such as GDPR and First-Price auction.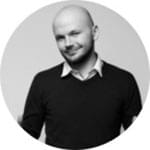 Michał Frasiński
Sales Director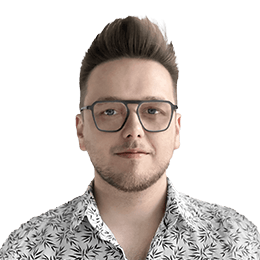 Bartłomiej Oprządek
Regional Growth Director
Increase the programmatic revenue without affecting User Experience
Try all the possibilities of Yieldbird Platform