Back
How STEP Network Optimized Header Bidding Management and Demand Generation
Challenge
Step Network, one of the largest media group in the Scandinavian region, faced a major challenge in effectively managing Header Bidding auctions and maximizing demand for their multiple associated sites. The existing approach required manual changes in source codes for each connected website, leading to inefficiencies and limitations. STEP Network sought a solution that offered control, transparency, and flexibility to address its unique requirements.
Solution
Prebid Stack not only provided the fundamental functionality of a header bidding wrapper but also offered advanced features like server-side, client-side, or hybrid bidding, analytics modules, and access to Yieldbird Demand. Additionally, custom features were developed to enhance user experience, including A/B testing and custom lazy loading. The solution ensured simplicity and customization for STEP Network's numerous connected websites, enabling intuitive configuration without the requirement for coding or developer expertise. However, a custom code feature was also available for specific customization needs.
Impact
The implementation of the header bidding solution had a significant impact on STEP Network's advertising ecosystem. By allowing multiple demand partners to participate simultaneously, the solution created a highly competitive environment, resulting in increased auction pressure. This, in turn, led to diversified income resources for STEP Network's publishers, empowering them to maximize revenue potential.
Results
To evaluate the solution's performance, we analyzed the Prebid Stack's processing capability with a monthly average of 600 million ad requests. The primary objective was to assess the efficiency and effectiveness of the Prebid Stack solution in handling a significant volume of requests. The results demonstrated that Prebid Stack effectively managed the high ad request volume, ensuring smooth auction processes and optimal revenue outcomes for STEP Network's publishers.
Client's opinion
STEP Network have worked with Yieldbird as our prebid technology partner for more than 4 years, and finalized the migration to Prebid Stack for the +100 websites we manage. It allows us to operate at scale from a centralized Adops team, without almost no involvement of the publisher's developer resources. This is highly important to scale as a Network. By adding features such as "Lazy Auction" and support for SPA website technology, the product is for us future proof towards the development in Adtech and our expansion as a Publisher Network.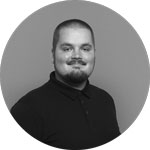 Kim Skovgaards
Head of Product & Ad Operations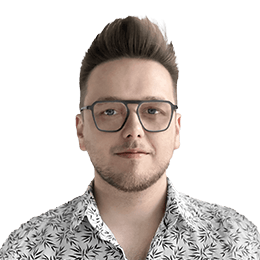 Bartłomiej Oprządek
Regional Growth Director
Increase the programmatic revenue without affecting User Experience
Try all the possibilities of Yieldbird Platform