Back
How Taboola News Optimized Pricing and Generated 11% Uplift With Price Genius
Challenge
Taboola News, the leading discovery and advertising platform for OEMs, faced the challenge of finding an optimal pricing strategy to enhance results from their programmatic streams. They needed a solution to improve revenue and other relevant metrics while navigating the complex ad unit ecosystem in Google Ad Manager (GAM).
Solution
To address this challenge, Taboola News turned to Price Genius, a fully automated Open Market pricing management tool that leverages machine learning. By utilizing Price Genius, Taboola News was able to design and operate an effective pricing strategy on a large scale while maintaining transparency in the pricing model process. Each ad unit received a customized machine-learning model, which provided daily estimations of optimal price floor levels.
Impact
The implementation of Yieldbird Platform went smoothly, and Price Genius significantly impacted Taboola News' results. Importantly, the activation of Price Genius also opened the door for future revenue-boosting opportunities with zero cost impact, allowing for the seamless integration of additional optimization tools.
Results
Taboola News experienced substantial revenue growth, showcasing the effectiveness of the optimized pricing strategy on a daily basis. The monetization efficiency increased by an average of 11% in rCPM compared to the benchmark optimization method. Additionally, the implementation saved valuable time for Taboola News' team, providing an effortless way to increase programmatic revenue while enabling the activation of future products without any associated costs. In summary, the integration of Price Genius empowered Taboola News to fine-tune its pricing strategy with advanced machine learning capabilities, resulting in significant revenue improvements and the potential for further revenue growth in the future.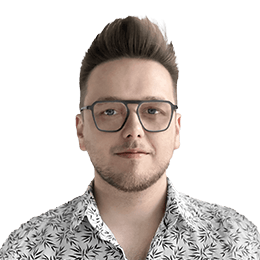 Bartłomiej Oprządek
Regional Growth Director
Increase the programmatic revenue without affecting User Experience
Try all the possibilities of Yieldbird Platform