Back
How Vinted improved their rCPM by 32% with setup optimization and detailed demand management.
Challenge
Finding resources to manage the advertising sales process can be difficult, especially if the person who is responsible for the project creates a unique ecosystem and then leave the company. This was Vinted situation along with the fact that after GDPR introduction price and quality management over publisher inventory required evaluation and proper adjustment.
Solution
We have started our cooperation with Yield Review which resulted in a list of required improvements. After that, we have assigned dedicated Ad Ops and Analyst to implement the most urgent recommendations and manage day to day granular floor price strategy for specific markets along with campaign trafficking and optimization, PMP troubleshooting and new demand sources implementation.
Client's opinion
Our company is cooperating with Yieldbird on numerous programmatic related projects for over a year. They always offered high quality services and we can say that we are very satisfied with their work, and see Yieldbird as valuable and trustworthy partner.
Arnas Levickas
Product Manager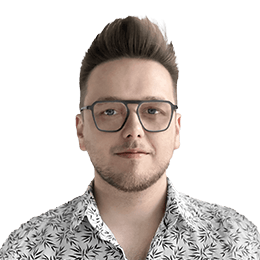 Bartłomiej Oprządek
Regional Growth Director
Increase the programmatic revenue without affecting User Experience
Try all the possibilities of Yieldbird Platform