Back
How Wallapop Optimized Pricing Strategy and Generated 8.6% Uplift 
Challenge
Wallapop is a prominent Spanish virtual marketplace mobile application that facilitates the buying and selling of secondhand items within local communities. Wallapop's challenge was figuring out how to improve their pricing strategies. They wanted to know if their pricing practices were the best they could be or if there was room for improvement.
Solution
We came up with Price Genius – the fully automatic AI-based Unified Pricing Rules management solution. It seamlessly integrates with its existing setup and continuously evaluates the effectiveness of Wallapop's pricing strategy in real-time. If necessary, it can be recommended to switch to new URPs that are more suitable for specific periods.
Impact
It was paramount for Wallapop to identify a solution that wouldn't compromise their application's page speed and overall performance. As an online marketplace, the user experience was a top priority, and any changes or implementations aimed at pricing optimization needed to integrate seamlessly without causing any negative impacts. Luckily, we managed to meet these expectations. Price genius has zero impact on page load speed. However, it effortlessly contributes to the performance increase by optimizing the client's Open Market pricing strategy and dynamically comparing it with their current pricing approach.
Results
Price Genius boosted revenue by 8.6% in 2023. This was achieved through technology that increased the eCPM value by nearly 20%. However, Price Genius experienced a 12% decrease in Fill Rate, which led to more unsold impressions. Fortunately, these unsold impressions were given a second chance with Unfilled Recovery, and the publisher didn't lose on them.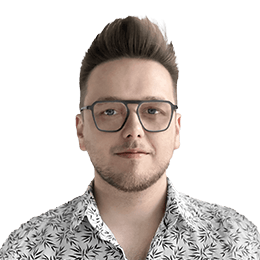 Bartłomiej Oprządek
Regional Growth Director
Increase the programmatic revenue without affecting User Experience
Try all the possibilities of Yieldbird Platform